Resources, Inspiration, Community, Neuroscience & Business Coaching for more Diversity in the Art Market
Via our Online Conference and Podcast we feature interviews with established players of the art market and thus create awareness and inspiration for more diversity in the art world.
In our hybrid online course we show artists and curators strategies on how to "hack" the art market to give underprivileged players more participation in the art market, not only optics, but also money and power!
The cliché of the starving artist is widespread, but in fact a lot of money is actually earned with art. The monitoring report Kultur- und Kreativwirtschaft 2022 (Cultural and Creative Industries 2022) records a turnover of two billion € for 2021 in Germany alone – with a strong upward trend (1). 
However, disadvantaged groups are still too often strongly underrepresented, especially when it comes to earning money. For example, the bbk study "Gorillas, Girls, Gender & Gap" shows that female visual artists earn almost 30% less than their male colleagues, and the "Spartenbericht Bildende Kunst des Statistischen Bundesamtes von 2021" also shows that in the art market, money is earned mainly by white and able men.
Why is the situation so dire in the art market, while in contrast museums and other institutions of the visual arts have fortunately made great progress with regard to diversity in recent years?
Especially in marginalized groups or in the case of people with other disadvanteges, there are few successful role models and hardly any supportive networks or (family) contacts with positive experiences of success in the art world or otherwise, and so unconscious blockades form quite automatically. Hundreds of years or just one generation of exclusion, discrimination, and violence leave their mark, even if the obvious disadvantages have become less evident in many places.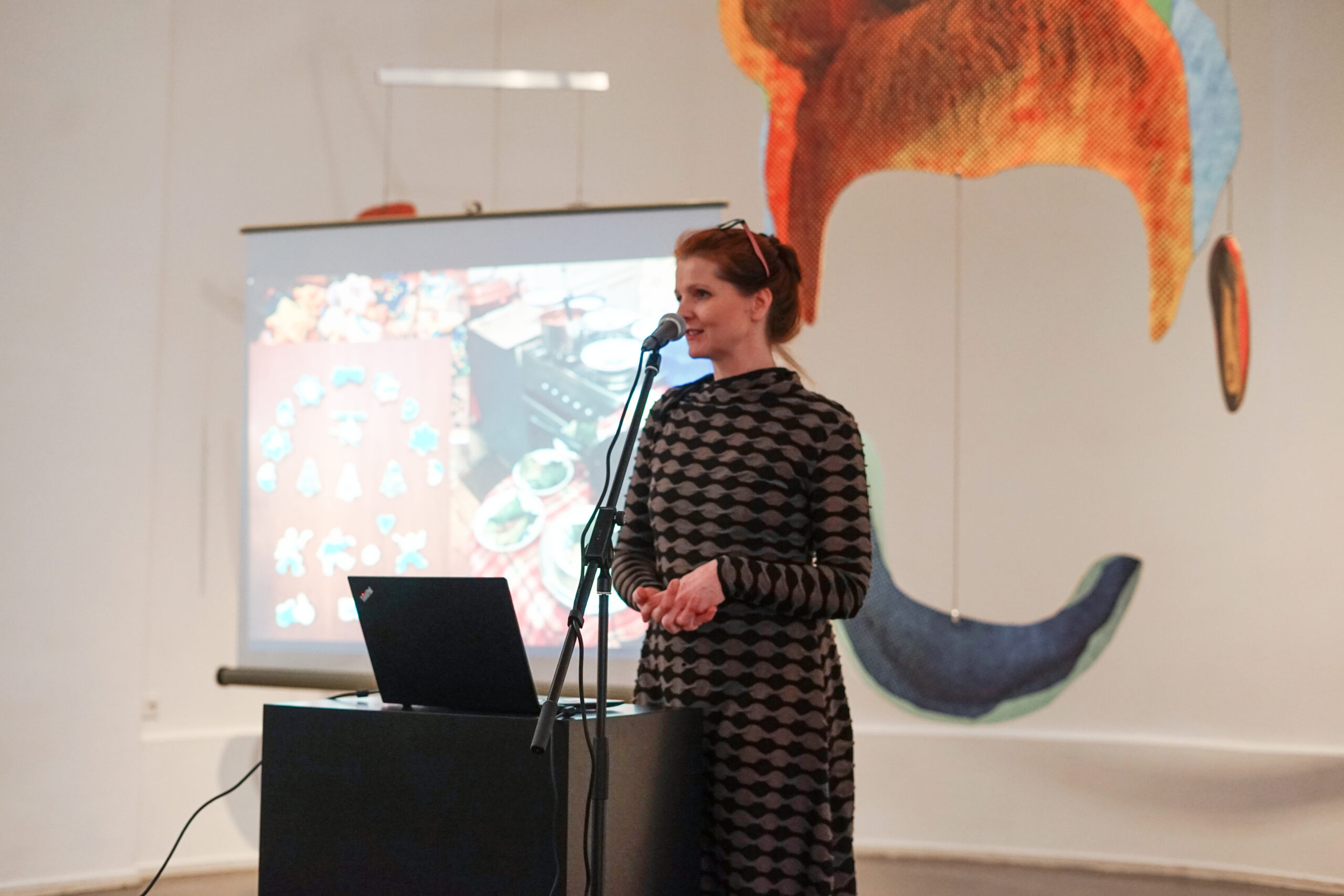 Our approach is twofold:
1. With a virtual summit followed by a podcast, we want to ask questions and get into a conversation with major players of the art world about these topics with the aim to enhance awareness as well as research deeper on how to thrive in the art world as underprivileged artists and curators.
2. In our courses we empower artists and show practical steps to make, market and sell art as well as teach curators everything they need to know to initiate, organise as well as finance kick-ass exhibitions.
Britta Adler is curator, artist, psychologist and (business) coach.
Since she had experienced difficulties for marginalized groups to enter the art market, her vision is to find "third doors" for more diversity in the art world.
In her work as a curator Britta deals with the topics feminism, spirituality  and diversity. Britta has been curating group exhibitions as a freelancer since 2015 and has exhibited hundreds of artists from aspiring to highly acclaimed.
She has also taught numerous young curators in training the steps, tricks and hacks to initiate, plan and execute a kick-ass exhibition with big-name artists, inspiring panels, events and impressive press coverage from nothing. 
>> Videos on some of her exhibitions 
As an artist Britta has worked in various constellations and genres. She first studied painting at Philipps University in Marburg, then contemporary dance in Berlin and at the Bruckner Conservatory in Linz, before becoming a member of the five-member artists' group "Artists Anonymous".  This group of clean addicts and trauma survivors had considerable success an the international art world – starting from the master student class Baselitz (UdK) to exhibitions at the Neue National Galerie, Venice Biennale, galleries in London, New York and Berlin. They paintings, photographies and installation work were bought by important international collectors, like Saatchi, Rubell, Zabludovic etc….
Britta Adler completed her psychology degree with top marks and trained with Martin Weiss as a bigshift Life Coach and works with Thorsten Kreutz Consulting as Business Coach. She combines her scientific knowledge of neuroscience and psychology with her experience from having worked with hundreds clients from top level managers to upcoming artists and curators.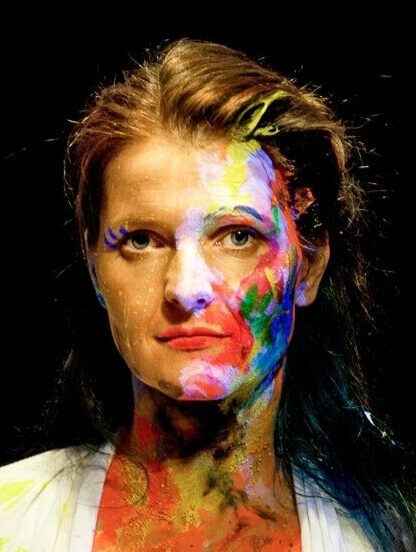 Art Featured In: Curator.site
Curator.site is an online magazine and platform exploring art, design, and technology.
"I love to deal with taboo topics like age, sex, abuse, spirituality, sex work, money, addiction, power, guilt, trauma, and death, but my work is not about provocation."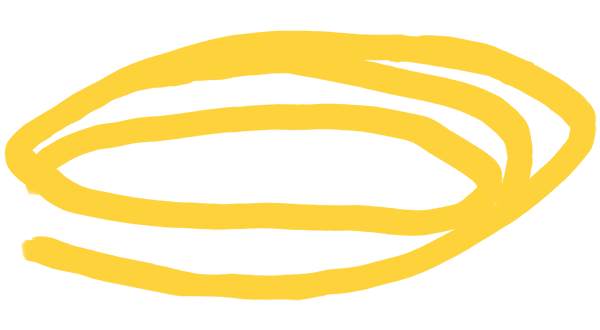 Email
mail@artistevolver.com
Instagram
www.instagram.com/britta.adler